Epoxy Flooring and Urethane Flooring
EP Floors Corp. is an industrial flooring consultant and turn key solutions company, specializing in Epoxy Flooring and Urethane Flooring focusing on light/heavy duty manufacturing flooring, and other customized applications. We serve diverse industries including:
Food & Beverage Processing
,
Electronics (Anti Static, ESD, Conductive)
,
Warehouse & Distribution
,
Chemical Processing
,
Pharmaceutical
,
Clean Rooms
,
Aerospace/Hangars
,
Munitions, Hazardous Materials Storage & Processing
, and more!
EP Floors is recognized as a leading single-source manufacturer/installer of industrial seamless epoxy flooring and polyurethane floors. We have over 30 years of experience, and millions of square feet of flooring systems installed throughout the United States and internationally. We can also provide expert flooring consultation for manufacturing plant relocation.
Installation
TURN KEY, SINGLE SOURCE RESPONSIBILITY
EP Floors Corp. maintains a tradition of quality. We provide knowledge and expertise in epoxy flooring, urethane flooring, and high performance industrial floor coating systems. From thin mil epoxy floor coating systems to 1/4″ troweled resurfacers, to 1/2″ urethane concrete troweled toppings, and everything in-between, we have a system to meet your needs!
If you would like to attempt self installation, here is a video to watch: epoxy flooring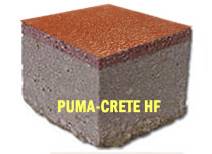 We customize the industrial resin flooring system to the application; whether it is a heavy manufacturing area, electronics assembly, food or beverage processing, aerospace/hangar, hazardous storage area, biotech, or chemical processing, we have the most cost effective concrete floor finishes for your facility.
Whether yours needs include heavy traffic conditions, chemical resistant flooring, anti static, cleanability, or high gloss attractive finish, we can tailor a system that will be budget friendly, and provide the lowest long term cost available in the marketplace. We also have USDA approved flooring and anti microbial flooring systems.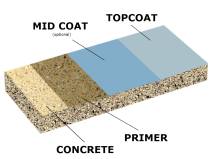 EP Floors Corp. is a vertically integrated firm, furnishing both materials and professional installation of industrial flooring with our own crews, along with a solid, single source warranty. Work may be done over weekends, holidays, or during production if necessary. Downtime is kept to a minimum and fast turnaround is guaranteed!
FAST TURNAROUND = SHORT DOWNTIME
We help businesses provide clean and safe working environments for their employees, as well as helping our customers avoid costly downtime due to flooring failures.
Our attention to detail and commitment to our clients ensures that your floor is installed quickly, properly, and successfully the first time, so your business can be up and running safely and as quickly as possible!
EP Floors is an industrial epoxy flooring manufacturer, contractor,installer, servicing the following regions:
Alabama AL, Alaska AK, Arizona AZ, Arkansas AR, California CA, Colorado CO, Connecticut CT, Delaware DE, Florida FL, Georgia GA, Hawaii HI, Idaho ID, Illinois IL, Indiana IN, Iowa IA, Kansas KS, Kentucky KY, Louisiana LA, Maine ME, Maryland MD, Massachusetts MA, Michigan MI, Minnesota MN, Mississippi MS, Missouri MO, Montana MN, Nebraska NE, Nevada NV, New Hampshire NH, New Jersey NJ, New Mexico NM, New York NY, North Carolina NC, North Dakota ND, Ohio OH, Oklahoma OK, Oregon OR, Pennsylvania PA, Rhode Island RI, South Carolina SC, South Dakota SD, Tennessee TN, Texas TX, Utah UT, Vermont VT, Virginia VA, Washington WA, West Virginia WV, Wisconsin WI, Wyoming WY, Mexico MX, West Indies, Caribbean, Jamaica, Lesser Antilles, Greater Antilles, Central America, South America