EPOXY FLOORING
From high performance epoxy and urethane floors, to heavy duty troweled flooring for food processing,  to high strength polymer slope-to-drain systems, and everything in between!
We provide turn key installation of our systems, with our own crews.  If you want to try self installation (DIY) the following site provides information for installation of epoxy flooring.
EP Floors is a vertically integrated company, providing the materials, installation with our own company crews, and a solid warranty.  We provide nationwide turn key installation of epoxy flooring for all manufacturing/industrial facilities.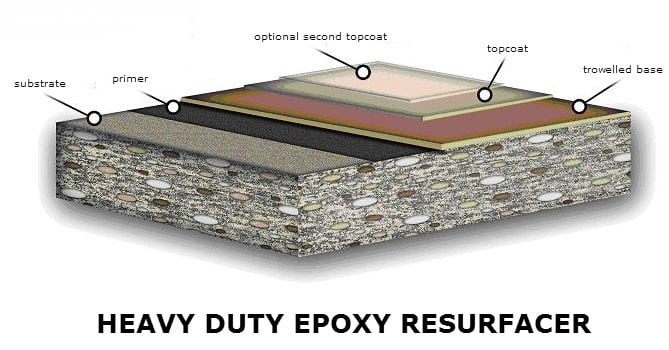 We don't sell a "one size fits all" epoxy flooring system; we customize the flooring system to meet the customer's  specific needs.
Here are the general categories of our flooring:
COATING SYSTEMS
High Build Epoxy Coatings Thin Film Epoxy Coatings  
ANTI STATIC FLOORING
Epoxy Conductive Flooring
Epoxy ESD Flooring
DECORATIVE FLOORING
Decorative Flake Flooring
Decorative Quartz Flooring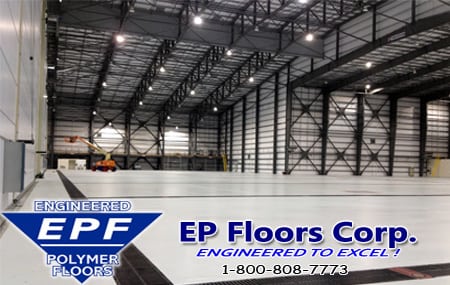 Our Professional Flooring Services Include:
Thorough on-site analysis of your existing floor area.
Recommendation of appropriate epoxy flooring (or urethane) system.
Professional turn-key installation.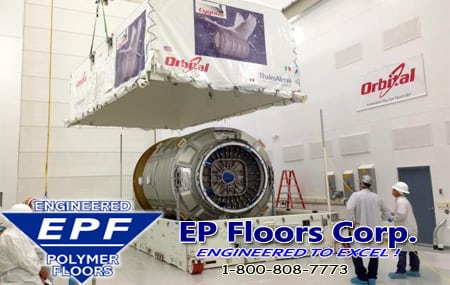 WE GUARANTEE A FAST TURNAROUND !
We not only provide a complete turn-key installation with our own company crews, but can also help accommodate your production schedule, to help minimize and/or eliminate downtime; we often schedule over weekends, shutdowns, holidays, or even while in production, if necessary.
Epoxy flooring cost depends on the many factors, including size of area, type of removal required, number of rooms, and quantity of edges.  We provide a number of industrial epoxy floor coverings for concrete, and industrial poured flooring over cement.  Some of our offering include urethane industrial concrete floor coverings, industrial poured epoxy floors, industrial epoxy floor coating, and a number of commercial flooring options.
The best concrete floor coverings include heavy duty industrial grade resinous flooring, such as epoxy floor coverings for concrete and urethane mortar shop floor coatings for concrete.  EP Floors installs urethane food processing flooring for commercial kitchens, which is a cost effective, much longer lasting alternative for restaurant tile flooring, and other types of lower grade restaurant flooring.  These would include commercial floor tiles and commercial kitchen  floor tiles.
If you want to do the work yourself, you can find a number of lower grade concrete epoxy coatings at home depot, including garage flooring type products.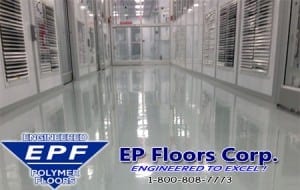 By tailoring the floor system to meet our customer's  specific needs, we are able to provide customized epoxy floor coating solutions, for all areas within your manufacturing facility. Vertically integrated, we can provide the materials, and quality installation with our own crew.  Our focus, as a concrete floor coating company, is to exceed customer's expectations..
WE GUARANTEE THE HIGHEST QUALITY EPOXY FLOOR COATINGS IN THE U.S.  THEY SHALL MEET YOUR DEMANDING PERFORMANCE REQUIREMENTS,  ALONG WITH THE SHORTEST  DOWNTIME !
We are not just another concrete floor coating company! Our epoxy floor coating industrial systems, and polyurethane epoxy floor coatings systems cover a broad spectrum of industrial applications.   Our floor applications are perfectly tailored to withstand your facility's usual working conditions and environment, and to maximize your company's productivity and profits.
EP Floors Corp. is a nationwide concrete floor coating contractor. For more information, including the color availability, technical properties, or other properties of any of our concrete floor coating systems, please contact the technical support team at our office.
Service Areas:   Alabama AL, Alaska AK, Arizona AZ, Arkansas AR, California CA, Colorado CO, Connecticut CT, Delaware DE, Florida FL, Georgia GA, Hawaii HI, Idaho ID, Illinois IL, Indiana IN, Iowa IA, Kansas KS, Kentucky KY, Louisiana LA, Maine ME, Maryland MD, Massachusetts MA, Michigan MI, Minnesota MN, Mississippi MS, Missouri MO, Montana MN, Nebraska NE, Nevada NV, New Hampshire NH, New Jersey NJ, New Mexico NM, New York NY, North Carolina NC, North Dakota ND, Ohio OH, Oklahoma OK, Oregon OR, Pennsylvania PA, Rhode Island RI, South Carolina SC, South Dakota SD, Tennessee TN, Texas TX, Utah UT, Vermont VT, Virginia VA, Washington WA, West Virginia WV, Wisconsin WI, Wyoming WY, Mexico MX, West Indies, Caribbean, Jamaica, Lesser Antilles, Greater Antilles, Central America, South America