EP Floors Corp specializes in Puma-Crete flooring for for HAACP certification in food manufacturing plants.  This includes 
industrial flooring
,
epoxy flooring
, and
urethane mortar flooring
, for all types of food & beverage processing plants. We have installed millions of square feet of
seamless urethane concrete
, USDA approved flooring.  Puma-Crete
TM
 flooring helps your plant meet strict quality guidelines, which are required by the USDA standards required by the
Food Safety Modernization Act (FSMA)
, customer food safety audits, 
SQF 2000
 , and HACCP standards.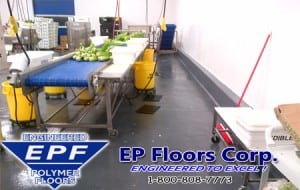 Our 
urethane cement mortar floor, Puma-CreteTM
, 
meets strict federal government standards, and also helps promote a safe, sanitary environment, cost effective floor for your business. Slip resistant, hygienic, chemical resistant,and highly durable for heavy traffic and abuse.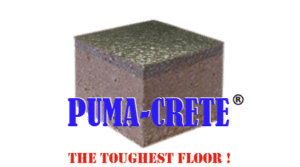 Oil, water, cold and hot temperatures can all be handled, properly, to ensure a long lasting installation.
Cement Urethane Flooring for HACCP certified Applications
EP Floors Corp. is a specialist in heavy duty HACCP certified urethane concrete flooring. We are recognized as a major U.S. manufacturer and nationwide applicator/installer. Dust is always kept to a minimum, with vacuums attached to all equipment. Fast turnaround is guaranteed !
These USDA approved heavy duty cementitious urethane flooring systems have many advantages over "conventional-type flooring" and epoxy floor coating materials, formerly popular in the food processing industries…READ MORE