USDA APPROVED FLOORING
Not only does our 
urethane cement mortar floor, Puma-CreteTM
, 
meet strict federal government standards, but also helps promote a safe, sanitary environment, cost effective floor for your business.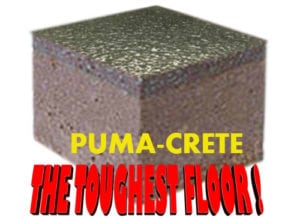 Oil, water, cold and hot temperatures can all be handled, properly, to ensure a long lasting installation. Dust is always kept to a minimum, with vacuums attached to all equipment. Fast turnaround is guaranteed !
Cement Urethane Flooring for USDA Approved Applications
EP Floors Corp. specializes in heavy duty USDA Approved urethane concrete flooring. We are recognized as a leading independent U.S. manufacturer and nationwide applicator/installer.
These FDA approved heavy duty cementitious urethane flooring systems have many advantages over "conventional-type flooring" and epoxy floor coating materials, formerly popular in the food processing industries…READ MORE
TOP 10 ADVANTAGES  of  PUMA-CRETE
TM 
EXTREME DURABILITY AND CHEMICAL RESISTANCE
PERMANENT SLIP RESISTANCE
THERMAL SHOCK RESISTANCE
EXTREME MOISTURE TOLERANCE
ODOR FREE
TURN-KEY INSTALLATION W/ OUR CREWS
FAST TURN AROUND
SEAMLESS, CLEANABLE FINISH
ODOR FREE
ANTI MICROBIAL
EXCLUSIVE 5 YEAR, SINGLE SOURCE WARRANTY
Watch this video, to learn more about PUMA-CRETETM,  and how it can permanently solve your flooring problems !

EP Floors' USDA floor sealing and coating systems are ideal for FSIS inspected plants. This USDA flooring has a seamless, sanitary, non porous finish. USDA approved urethane concrete floor systems are impervious to oils, thermal shock (hot/cold), and have a permanent non slip finish. This is corrosion/chemical resistant flooring, resistant to all sanitizers and typical food processing chemicals.
Don't Let your Failing Floors Make you a Victim of a Food Safety Recall !     Check the list of current food safety recalls from the USDA: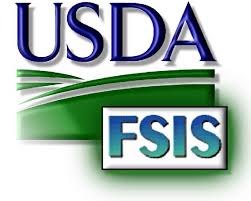 USDA/FDA inspected facilities require approved flooring, with an impervious finish, and sanitary, easy-to-clean surface. The surface must not be able to harbor dangerous pathogens, in holes, puddles, crevices, and be easy to sanitize properly. Our Puma-CreteTM  meets all USDA requirements, inhibit bacterial growth, and serves as anti microbial flooring.
PROFESSIONAL TURN KEY INSTALLATION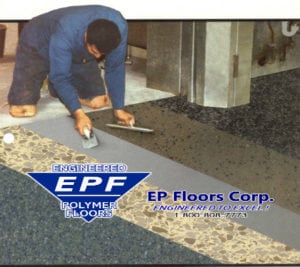 We provide a turn-key installation with our own crews (materials, installation and warranty). Our highly mobile crews get in, get the job done efficiently, so you can be up and running in no time… FAST TURNAROUND IS GUARANTEED !  
Our professional crews have the right equipment and training, to work safely and efficiently in all food processing environments.
Installation of our cementitious urethane flooring may be performed over weekends, holidays or while in production, if necessary.
Featuring a non-slip texture, seamless and sanitary finish, Puma-CreteTM  may be installed with options such as:
Sanitary cove base
Trench Drains
Optional Topcoat with enhanced cleanable and gloss surface.

Topcoat available in twelve colors.
Food Safety Modernization Act (FSMA)
Typical Puma-CreteTM Food & Beverage Applications:
Meat Flooring
Poultry Flooring
Dairy Flooring
Bakery Flooring
Confectionary &  Candy Production
Seafood Flooring
Fruit, Vegetable, Juice Processing
Beverage Flooring
Brewery Flooring
Winery Flooring
Value Added Foods and Prepared Food Products
For more information on our  Puma-CreteTM  USDA approved flooring,  please contact a project consultant, for further information at 800-808-7773